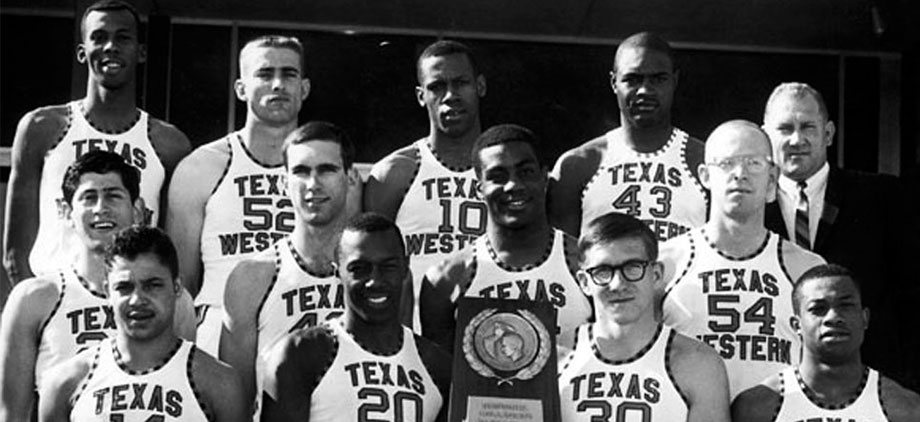 In 1966, no one would have thought that little-known school Texas Western College would win the NCAA Championships, let alone make history. Coach Don Haskins took a group of players from different backgrounds and showed them how to play as a team. Along the way, the paved the road to a championship win. 
In an era where most colleges were playing only white players, Coach Haskins was not worried about the skin color of the player, but his ability to play and win. The team made history by winning the 1966 NCAA Men's Division I Basketball Tournament, becoming the first team with an all-black starting line-up. The Miners defeated Kentucky (a team that was all white until 1969) 72-65 in the historic championship game, played in College Park, Maryland on March 19, 1966.
The team was inducted into the Naismith Memorial Basketball Hall of Fame in 2007 and inspired the book and film Glory Road.