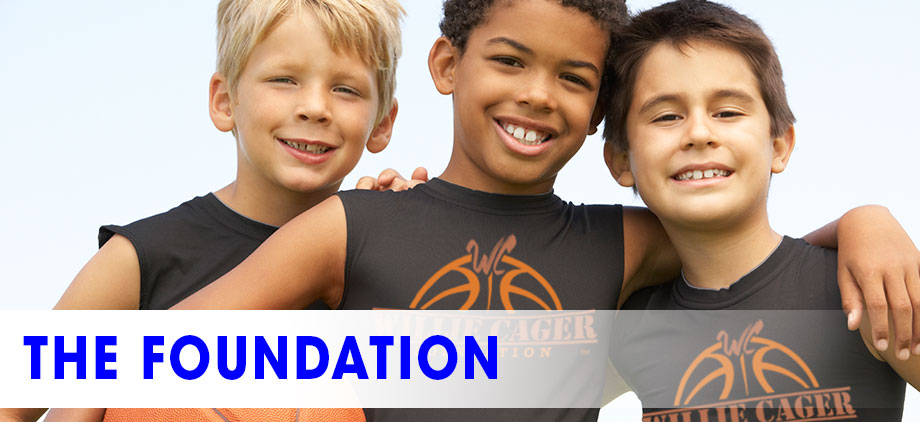 Willie Cager Foundation is a 501c3 non-profit organization dedicated to helping at-risk children excel by teaching the importance of education, exercise, leadership and sportsmanship through basketball. This is done through programs such as the "Willie Cager School Only Youth Basketball League" and the "Willie Cager Summer Camps" that the foundation holds annually.

Willie Cager Foundation is committed to developing young athletes by teaching discipline, hard work, and sportsmanship.  We strive to improve each athletes basketball skills, build highly competitive basketball teams and win while having fun!  Our goal is to create an environment that allows each of our youth athletes to be successful on and off the court! 
We believe strongly in young athletes experiencing the life lessons and rewards of teamwork and helping others. It is the time tested formula of success. We want each youth athlete to gain experiences from our organization that will leave a lasting impression in ways that will greatly benefit them as basketball players, future colleagues, neighbors and friends.